Skip to Content
Pre-Packing and Packing Supplies in Brisbane
No time to pack? Try a professional pre-pack. If you think that a complete pre-pack is a luxury service that's beyond your budget, think again. At Scotty's "The Movers", we offer a unique, price per box – supplied and packed professional Pre-Pack Service. In other words, we're counting the boxes instead of the hours.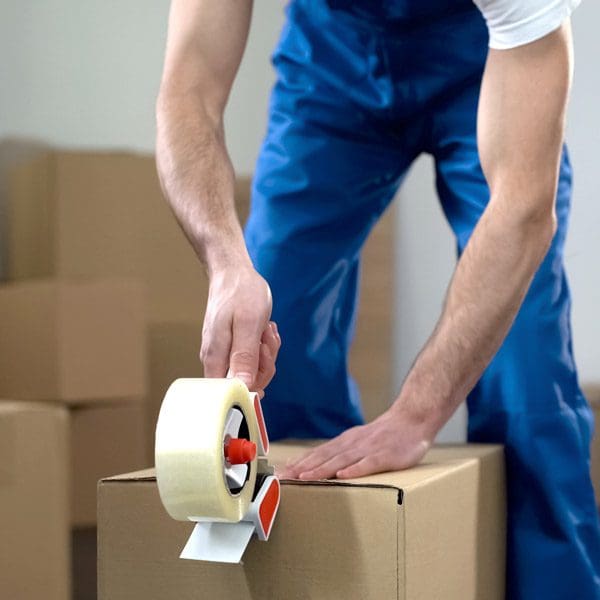 Professional Pre-Packs to Save You Time
Our packers will make way to your home in Brisbane within two days prior to the move with all the required packing supplies. Afterwards, the packers will ensure everything is ready for your removalists for a well-organised and efficient uplift of your goods.
Affordable Packing Supplies
Cost for our packing service is $18 a T Chest Box, $16 a Book Box and $22 a Port-a-robe. This includes the box, any packing supplies used within the boxes, and the labour charges. Additional charges may apply for use of bubble wrap on items not boxed.
After your move is complete, you can give us a call and we will come and collect your boxes and used packing materials at no extra charge.
Save up, Pack Yourself
If you're planning on a self-pack, we can provide the boxes. Here's how it works:
Call in at our depot at Unit 3/ 1027 Manly Road, Tingalpa QLD 4173
Buy NEW boxes at our normal retail price of $6 a T Chest and $4 a Book Box
After your move is complete, bring the boxes back to us within six weeks and we'll buy them back at $2 a T Chest and $1 a Book Box
Alternately, you could buy quality used boxes from us and only pay $3 a T Chest or $2 a Book Box. Do note that boxes sold as used are not purchased back after use. As used boxes sell quickly, we're unable to guarantee stock of used boxes at all times.
For more details, call us on 1300 669 409 or send us an email to sales@scottysthemovers.com.au today.
Contact Scotty's The Movers Today for a Free Quote