Skip to Content
"a single item or an entire houshold"
A Single Item or an Entire Household!
Moving house can be both an exciting and a stressful venture. The process of packing all your belongings into moving boxes, not to mention furniture removal and relocation can often be an overwhelming task. We're now into our third decade of moving, so you can be sure the team at Scotty's the Movers are leading local and regional removalists in Brisbane, and are experts in making your moving process as easy and as seamless as possible. Allow us to take away the stress of it all, so that you can enjoy the excitement of moving into your new home!
Scotty's The Movers is a family owned and operated Australian moving company that provides professional moving services throughout Brisbane. We help customers across the Northside and Southside, Gold Coast, Sunshine Coast, Darling Downs and Regional Queensland. From the quotation all the way to the move, our team of experts takes pride in ensuring excellent customer satisfaction..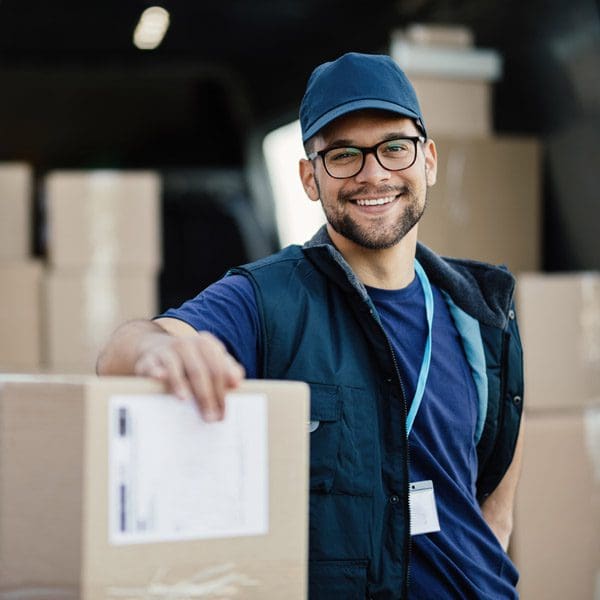 Your Local Moving Services Brisbane
Scotty's the Movers is a family owned and operated business that provides trusted and professional moving services Brisbane, as well as interstate removalist services between Queensland and New South Wales. You can get a free quote for every furniture removal job, which includes no obligation to work further with us if you are not happy with our removalist cost. Being locals to the area, we pride ourselves on maintaining an exceptionally high level of customer service, furniture removals, and packing care. Each of our jobs we take as seriously as the last. Having customers who are 100% satisfied with our services is as important to us as it is to you.
Brisbane Removalists at Affordable Prices
We appreciate and understand the importance of taking good care of your property during the moving process. With decades of experience in the removalist industry, our trusted Brisbane removalists take extreme care when transporting your belongings from your old home to your new one. As well as our basic removal package, we also offer a unique service in which we pre-pack your furniture and household items. We are professionals in the industry so you can relax with the confidence that your belongings are being packed in the safest and most protected way to minimize the risk of damage during the transport phase. We also provide our reliable house moving service at the same affordable hourly rate on weekends, as it is during the week. Our list of services includes
Movers and removals for Brisbane and regional areas
Office removalist services
Furniture and household pre-packing services
We offer a host of other services too, and no matter what the job entails, you'll find that we're not like most removal companies in Brisbane. Our affordable rates and top-notch service mean customers get premium moving and removal services without compromising quality for low prices. Scotty's is still owned by the company founder so all these years later you can still talk to the man at the top about any questions or concerns.
Get in touch with one of our friendly staff on 1300 669 409 to find out more information or follow the links to our services page to discover how we can help make your moving process easy and hassle-free.
Testimonials From Our Happy Customers
Ryan and his team from Scotty's moved our personal effects from multiple pickup points to our new house. We had several large items including a heavy dining table. No fuss, no problems. We would certainly use them again and would recommend them to anybody needing to move large items. Thanks gents.
Quick, efficient and friendly service. Super men movers. Great service and very reasonable price. Great value.
I haven't moved for some time now but used Scotty's last time. I won't use anyone else now. Quick, efficient and friendly. Service and advice was great.
Scotty's was such a great choice! Mat and Dolton were very polite and professional. Will definitely recommend this company to friends and family.
Thank you Matt and Phil for the great job you did last Friday. The unexpected two loads wasn't a problem. Very professional, prompt , efficient and helpful. Highly recommended by me.
Scotty's were friendly, efficient and professional throughout the entire move. Would highly recommend Josh and the team.
This is the fifth time using Scotty's and its always the same ie excellent. The team are always well motivated and helpful. Thanks so much to Jason and Josh this time.
They guy's at Scotty's worked hard, were professional and got everything done super quick! At a reasonable price too.
Scotty's The Movers were brilliant. They were on time, professional, friendly and got the job done quickly. Highly recommend them to anyone looking for removalists for a move.
We moved with Scotty's last week; Jesse and Matt were fantastic! They were quick in moving everything, but still took care with our belongings. Very reasonable price, we would move with them again.
Still Have Questions? Contact Us
Our experts will be more than happy to clarify things for you. Call us on 1300 669 409, drop us an email to sales@scottysthemovers.com.au or use the form below to get your free quote today.