Skip to Content
Our Services
Being Brisbane's favourite moving company means that we cater to all your moving needs. Our regular moving services* include:
Small Truck With Two Men
$157 per hour depot to depot Monday -Saturday

This works well for small to medium sized loads, or more specifically for relocating contents of a one to two bedroom unit or small office.

Medium Truck With Two Men
$167 per hour depot to depot Monday -Saturday.

Ideal for moving a two to three bedroom home.

Large Truck With Two Men
$177 per hour depot to depot Monday -Saturday

Suitable for moving the contents of a four to five bedroom home.

Further to the above, additional crew if required is charged at $50 per hour per man. Charges for Brisbane-based jobs are calculated in 15 minute increments (1 hour minimum charge), charged from the truck leaving our depot, to returning to our depot following your move.
*Scotty's does not charge extra for the weekends.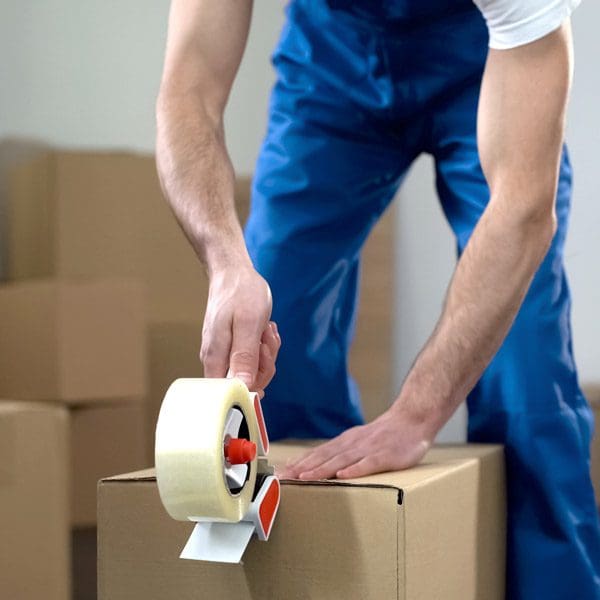 No Time to Pack? Grab Our Pre-Packing and Packing Supplies
We at Scotty's offer a unique price per box – supplied and packed professional pre-pack service. Our packing service is priced at $18 a T Chest Box, $16 a Book Box and $22 a Port-a-robe. The charges are all-inclusive of the box, packing supplies used within the boxes, and the labour. Additional charges may apply for use of bubble wrap on items not boxed.
Following the move, our team will come and collect your boxes and used packing materials, at no extra charge.
In case you want to pack yourself, we can offer the boxes in two ways. One, call in at our depot at Unit 3/ 1027 Manly Road, Tingalpa QLD 4173. Buy new boxes at the normal retail price of $6 a T Chest and $4 a Book Box. If you bring the boxes after the move within 6 weeks, we will buy them back at $2 a T Chest and $1 a Book Box.
Alternatively, you could buy used boxes at half prices. It should be noted that these boxes will not be purchased back after the move.
Get in Touch With Scotty's
In case you still have questions, our experts will be more than happy to answer your queries. Call us on 1300 669 409 or drop us an email to sales@scottysthemovers.com.au. Get your free quote today.
Contact Scotty's The Movers Today for a Free Quote