Skip to Content
Your Affordable Moving Solutions Provider in Brisbane
$159 per hour, $80 callout fee for local Brisbane Moves
We at Scotty's offer our customers the premium treatment without needing to break the bank. Prices are inclusive of; 2 men, the truck & equipment, GST & Transit insurance.
Small Truck With Two Men
This works well for small to medium sized loads, or more specifically for relocating contents of a one to two bedroom unit or small office. 20 Cubic Metres.
Medium Truck With Two Men
Ideal for moving a two to three bedroom home. Range from 35 to 50 Cubic Metres.
Large Truck With Two Men
Suitable for moving the contents of a four to five bedroom home. This helps if you've got a larger house and you want to avoid multiple trips. 60 Cubic Metres.
Charges for Brisbane-based jobs are calculated in 15 minute increments (1 hour minimum charge applicable). Charges are valid upon the truck's arrival at pick up address and up to the point when your goods are unloaded at the final destination. Jobs further afield are calculated as a round trip from depot to depot. Regardless of the package you go for, it should be noted that there are no extra charges for the weekend.
In-Home Moves
We can also offer in-home moves where a truck is not required, rubbish removal, and labour-hire. We also have a ute available when required. These will all be priced on an individual basis.
Heavy Lifting Fee
Charged for any single item over 100kg (pianos, pool tables etc.) insurance does not allow us to move these items up or down any more than 3 stairs and usually require a 3 man crew for safety reasons.
Extra Crew
In case further assistance is needed with the moving, you have the option of adding another pair of hands at $50 per hour per man.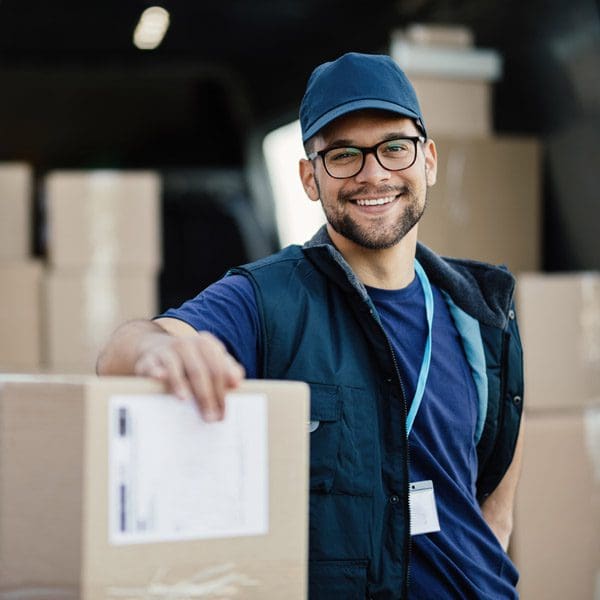 Few Things to Note
Further to the above, all of our trucks are equipped with a tailgate loader, ramps, furniture pads, trolleys and straps with the aim of ensuring an easy and safe move. The trucks are also equipped with mobile EFTPOS machines for your convenience. Though do note that a 1% charge will apply for credit card payments. We do not accept AMEX and Diners Club Cards.
Heavy items such as pool tables, pianos and the likes are subject to a $100 Heavy Lift Fee. Do let us know beforehand should such items need moving. Heavy items require specialist equipment as well as trained crew for heavy lifting.
In case you were wondering, we also offer a Professional Pre-Pack Service to help you both regarding time and money.
Reach Out to Scotty's
At Scotty's, the pricing structure is reflective of our affordability as well as our commitment to giving customers a high quality and value for money service. Our trucks are often in great demand. So get in touch with us today to take care of all your moving needs.
Call us on 1300 669 409 or send us an email to sales@scottysthemovers.com.au.