Skip to Content
Letter From the Director – 20th Anniversary
 An Open Letter to Our Wonderful Supporters in Brisbane and Beyond – How It All Began!
Dear Brisbane,
As we approach our twentieth year of offering furniture removal services to the greater Brisbane district (and beyond), I wanted to take a moment to express my sincere gratitude to the thousands of people who have chosen Scotty's when they needed to move; and who have come back time-after-time. We have done our best to meet and exceed your expectations but without your ongoing support, we would have gone the way of so many others that I have seen come and go over the years. There have also been so many staff over the last twenty years who have, quite literally, put their blood, sweat and tears into growing the company. Fortunately, blood spilt has been minimal but there has been some situations memorable for all the wrong reasons! So to everybody who has shared my journey, I want to say a resounding, "Thank You!"
I am often asked questions about how the business began. Did I set out to become a main player in the Brisbane removals market and how did we end up where we are? The story isn't something that is generally known. Perhaps it is fitting that I tell it here as we approach our twentieth anniversary of commencing trade. I write with a little reluctance because I firmly believe the story I'm about to tell was far more dependant on God's grace than my ingenuity. Nevertheless, if my story encourages one person who is down to have a go, it will be worth telling.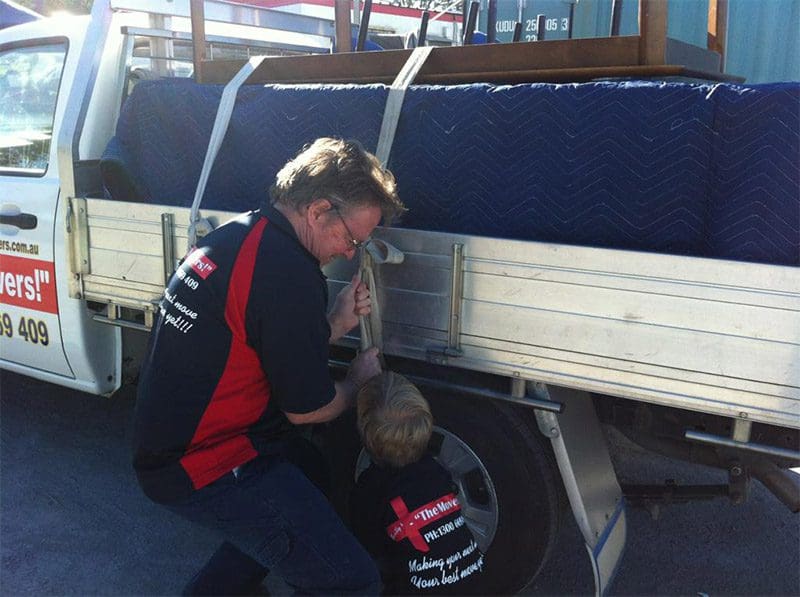 It was February in 2001 when it all began. I was sitting in a university lecture just starting my second year of studies in a Bachelor of Education degree. I had enrolled in university as a mature age student because I was trying to get my life back on track after a period of personal trauma. Now, as I was beginning my second year of this degree, I looked at my situation and found myself saying, "What am I doing here? My credit cards are maxed out. I'm a sole parent and I have a child in a private school. I have a mortgage I can't afford to pay." When I looked honestly at my situation I reached the only logical conclusion possible – I couldn't afford to be a full-time student.
At this point in time I reached out to a friend who had a business in the hope of getting just twenty hours of work a week. I did a weeks work and with the expectation of more to come I withdrew from university. Unfortunately, after the first week, there wasn't a lot more offered. After a couple of weeks of 'not much happening' I found myself worse off than I was because, having dropped out of uni, I had lost the government "Aus Study" payment, as it was known as back then.
So with no money, no job and no university to fill my time, I looked around to see what I might be able to do. At the time I happened to drive a ten-year-old Ford Courier ute. I remember back then there was a popular bumper sticker that read, "Yes I own this Ute. No I won't help you move". The thought struck me that I owned a Ute and I'd be happy to help you move, if it earned me a few dollars! The idea was born – a Ute Hire and Driver business.
Next came the marketing, if you can call it that. I pulled a sheet of corrugated iron out from under the house. Then I went next door to ask if they had any paint lying around I could use. Then I found a dustpan brush because I didn't have a paintbrush and couldn't afford to buy one! So, with a dustpan brush and a few millilitres of donated paint, the first sign was created – a scribbled "Ute Hire & Driver" on a sheet of old corrugated iron.
Next was business cards. I waited until I received a social security payment which, after bills, left me with $20 in the bank. I withdrew it and went to an office supply store and bought ten sheets of perforated A4 paper that was measured to business card size sections. Downloading a free version of a business card program, I proceeded to print up 100 business cards. After that it was just a case of knocking on the doors of every self-storage company in Brisbane to ask if they could use my services. One, job led to another and Scotty's Ute Hire and Driver was born. A few years later when we found ourselves with more trucks than Utes, we morphed into Scotty's – "The Movers!" and the rest is, as they say, history.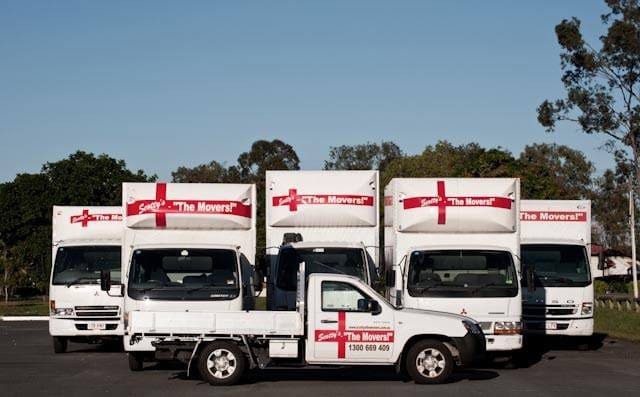 It's been a remarkable journey shared with many remarkable people. I thank my staff, my friends and you, the people of Brisbane who have made it possible. So while we have grown, some things remain the same. The business began with the philosophy that our customers should be able to choose how much or how little they want to do on moving day. To this day, the choice is still yours. You can help as much as you want. The faster the job is completed, the less we need to charge. Simply put, this business is committed to offering a good quality, inexpensive service that will make life easier for you – our valued customer!
Thanks Brisbane!
Graeme Scott
Contact Scotty's The Movers Today for a Free Quote