Skip to Content
Packing Tips for Moving House
Scotty's the movers know best when it comes to packing for moving into a new house. It's not always as simple as putting items in boxes and taping them up. Boxes that are too full, too weak or not taped up correctly may break and therefore need to be repacked. Also using a number of boxes in different sizes will ruin the flow for your removalists and throw their Tetris game off when they are loading the truck. Below are some helpful pointers for you to follow when packing for a move. Not every tip or trick is a one-size-fits-all in regards to your move but it can give a general idea of what to do.
Get rid of everything
Use this time to declutter and get rid of those items that you do not use or have no use for. The more that you declutter the less you have to actually pack and move. Have a garage sale and earn a little extra coin to go towards some new decor for your new house. This will allow you to start on a clean slate with your new home.
Pack as far in advance as possible
Generally, you would know that you are looking at moving weeks or even months before the actual date. Start packing away out of season
items like jumpers and thicker blankets in larger moving boxes and make sure that you label them. You can even get vacuum seal bags that will dramatically decrease the amount of same those items take up.
Get supplies
Make sure that you are purchasing good quality boxes, if you are using a removalist you can purchase boxes through them. You will also need quality tape to secure your boxes closed, markers, box cutters and if you are putting items into storage it would be a good idea to invest in mattress and couch plastic covers.
Packing items in boxes
If you are using removalists or moving the items yourself, have your heavier boxes easy to access as they are usually the first thing to be loaded onto the truck. It is important to make sure that you do not leave empty spaces in boxes that you are packing as this can cause them to buckle on themselves and risk damaging items that are packing within. Use packing paper, towels or other loose material to fill in these gaps before taping the box closed. As much as possible try and avoid mixing items in boxes from different rooms of the house, the packing will be quicker and the unpacking will go a lot smoother also so make sure you label your boxes or have some type of a numbering system and keep a list in an easy accessible notebook or document on your phone.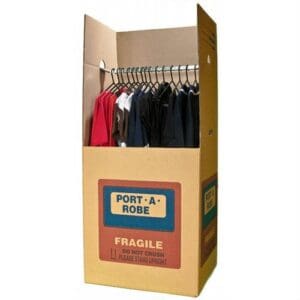 Get your wardrobe in order
There is more than one way to pack and move you wardrobe items. There are a few different options to pack clothes for moving; you can pack folded clothes in cardboard boxes, suitcases, or even leave them in the dresser (check with your removalists first). For hanging clothes, use a Port-a-robe, so you can hang your clothes right in it. You can also use another trick that some customer like to apply to hanging cloths, pull a clean garbage bag up and over your hanging cloths and tie it closed at the top near the hook part of your hanger.
You need to protect your shoes from each other when you pack shoes for moving. Wrap shoes individually to keep sharp heels or buckles from damaging other shoes, and to keep dirt from one pair of shoes from messing up the rest of your shoes. You can pack socks into shoes to help them hold their shape.
When you pack jewelry, you can recycle some items to help you—you can string necklaces through straws or toilet paper rolls to keep them from being tangled. This trick can also be used when packing up all those cables behind your TV as you can label each roll as you wrap your cables into them.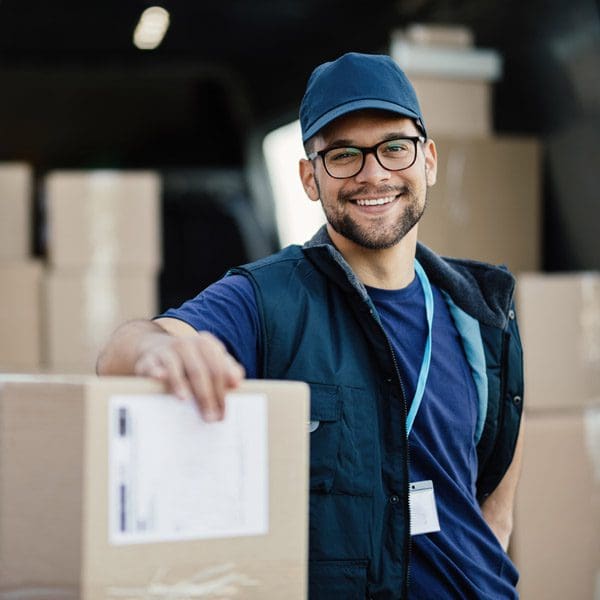 If you find yourself still stressing over the packing and moving process you can always enlist the pre-packing skills of your local Brisbane Removalist. No matter if it is a single item or an entire household, Scotty's the Movers are always here to help. Contact us or give us a call at 1300 669 409
Contact Scotty's The Movers Today for a Free Quote